KYF® PARTNER ATH OFFERING ADVANCE DISCOUNT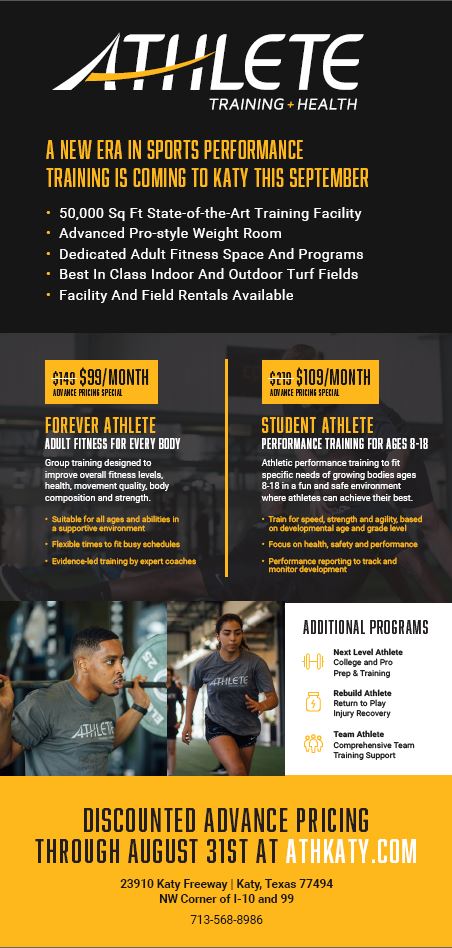 ADVANCE DISCOUNT OFFER FROM KYF® PARTNER ATH

Athlete Training + Health, located at the corner of I-10 and 99 at Memorial Hermann Sports Park in Katy, is now offering advance discount pricing through August 31st for both adults and youth athletes. Our evidence-led training, backed by science, brings a paradigm shift to performance training and wellness in Katy
Our Student Athlete performance training for football athletes focuses on compound functional strength movements and open / closed chain reactionary speed drills to lay a strong foundation for enhanced football performance.
ATH opens to the general public on September 3rd, so get in on the savings today at ATHKaty.com!