KYF® COVID-19 ANNOUNCEMENT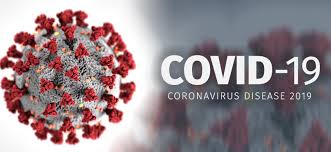 KYF® Family,
The Coronavirus (COVID-19) Pandemic is causing significant disruption and loss of life across the globe and throughout our country and local community. We hope all of you and your families are safe and healthy. During this time, it is imperative to follow the national and state guidelines, as well as the instructions established by the local community. KYF® values the safety of our student-athletes and their families, and, therefore, we have postponed all scheduled KYF® spring activities per the guidelines established by the NIH, the CDC, and other National, State, and Local Public Health Officials. We are also carefully following the developments and orders issued by Governor Abbott regarding public health. By supporting these guidelines and rules, we can help flatten the curve and slow the spread of COVID-19 to preserve the vital capacity of our healthcare system. We all must follow these guidelines and practice adequate social distancing so that we may return to sport sooner!
KYF® is currently taking the same postponement approach as the University Interscholastic League (UIL) in the hope of a safe return to organized sport sometime this summer. In accordance with the executive order issued by Governor Abbott closing schools through May 4, KYF® has postponed all scheduled activity until it is deemed safe for return to play. We recognize team sport is an excellent means to alleviate the stress caused by COVID-19, with a focus on child and family development in a fun and exciting competitive atmosphere. Therefore, it is still our hope we will be able to play our 2020 Spring 7on7 Games during the summer. The 2020 Spring 7on7 Season it NOT canceled at this time. However, we also recognize cancellation could become a possibility, but we will reserve the decision for a later date when more definitive information is available
KYF® is also working with the Katy Independent School District regarding potential field availability for the Spring 7on7 games during the summer, as well as other contingency options. After speaking with a majority of KYF® coaches, the consensus from teams is a hope to return to play during the summer months sometime in May or June. Therefore, the league intends to play 7on7 games during the summer, hopefully. But, games will only proceed if it is deemed safe by our public health officials. The KYF® Executive Board has continued our meetings via Zoom, and regular league business is ongoing. 2020 Fall Registration is now open for Football and Cheer, and we look forward to seeing all of you out on the fields as soon as possible.
In the meantime, please stay safe and healthy by following the established guidelines and practicing good hygiene. Wash hands often and use hand sanitizer when it is available. If you have no reason to be out, please stay home and keep your kids safe. We all must work together to flatten the curve and slow the spread to get through this. To all of our frontline healthcare and other essential workers, our hats are off to you! Thank you for everything you do to keep us all safe!
Katy Youth Football®