KYF® POKER TOURNAMENT
KYF® is hosting a poker tournament on Saturday July 28, 2018 from 1pm – 5pm at The Poker Club at West Houston.  Food will be served with drinks and beer.  Poker Tournament is benefiting KYF® 2018-19 Scholarship Fund and Programs.
Purchase tickets pre-sale below to secure your spot.  Pre-sale tickets come with additional $5K in chips and offers.  Tickets available at the door too.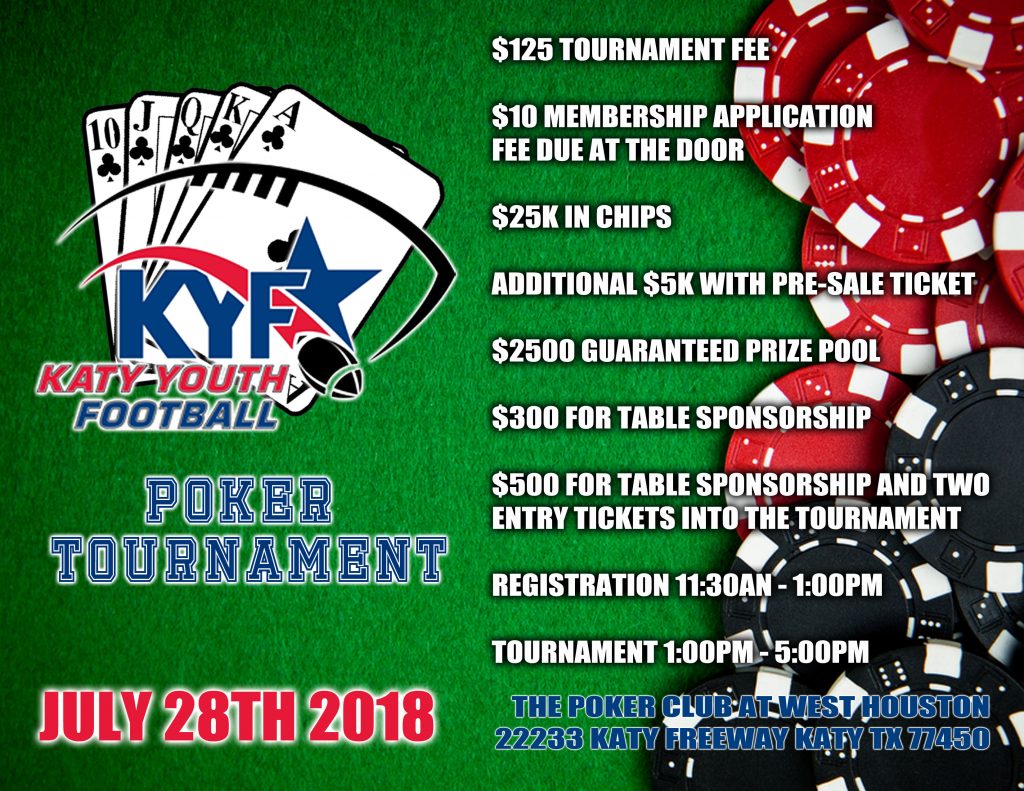 Poker Tournament – Contact: Robert Cortez for additional details: Call Robert: 713-253-2379 or email: Robert.Cortez@katyyouthfootball.com
Hope to see you soon!!