KYF® COVID-19 UPDATE – WE ARE PLAYING SPRING 7on7 & FALL FOOTBALL IN 2021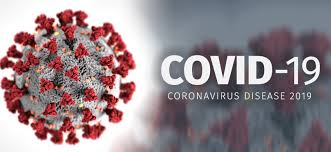 KYF® Family,
March 3, 2021 Update:
KYF® is in process of preparing for our 2021 Spring 7on7 Season, which is planned to kick off in April/May 2021.  Registration for 2021 Spring 7on7 has been open since November 2020, and is still ongoing.  Register today to participate in this excellent spring program.  KYF® is fully committed to playing the entire 7on7 season, and we expect to see some great action on the fields this year.  We are also in the process of preparing for our Fall 2021 Tackle, Flag, and Cheer programs, in which registration opened 3/1/2021.  Register today for all KYF® Fall Programs.  KYF® is excited to getting back to gameplay, and we hope the current COVID-19 decline in our community continues.
In light of Governor Abbott's announcement yesterday afternoon to lift some of the COVID-19 restrictions, KYF® will be reviewing the current order and making decisions on how we will execute our spring 7on7 season, as well as our fall tackle season.  However, all existing restrictions in the KYF® COVID-19 Reopening Guidelines currently still apply and will remain in full force and effect when at KYF® Events (Practices, Games, Gatherings of any kind) until the league issues updates and communicates any updates to the community.
Rest assured, KYF® is diligently working on updating all guidelines and final planning processes for the 2021 activities and programs, and the league is fully committed to executing all programs in full.  We hope to see you out on the fields this year for some great football and cheer activities.
Sincerely,
Anthony P. Biello III
President & CEO
Katy Youth Football®
July 17, 2020 Update:
KYF® will be playing football this fall. We have always planned to play football this fall, and that has not changed. Many families are concerned due to the uptick of cases in the Greater Houston Area. Therefore, we are moving the start of games out a couple of weeks to allow more time for us all to get through this difficult period together. However, we will be playing football this fall. Practices will be permitted to start the week of 8/17/2020 in conjunction with the start of KISD School. We will hold the head football coaches meeting on 8/10/2020. The cheer coaches' meeting and certification will be held on 8/15/2020. These meetings will be via zoom. No summer workouts or team gatherings are permitted until 8/17/2020.
As previously communicated, if we are forced by public health officials to shut down the season before the start of games, the league will guarantee a full refund, less the $50 fee to cover expenses already paid.  WE DO NOT EXPECT THIS TO HAPPEN!
We have regular meetings with KISD, and we have been given assurance our games will be at Cinco Ranch High School this fall. As long as the Governor/State does not shut down all youth sports in Texas, KYF will be playing!  So, get ready and get your players registered! We expect the state to allow Youth Football to continue!
As we get closer to practice, the league will be putting out concrete guidelines for coaches, teams, and families to follow to screen participants and spectators and to ensure social distancing during KYF® activities.
Let's all work together so all of these kids can have a safe and fun 2020 football and cheer season at the centrally located Cinco Ranch Campus!
CLICK HERE FOR THE 2020 KYF® LEAGUE CALENDAR
Sincerely,
Anthony P. Biello III
President & CEO
Katy Youth Football®
July 8, 2020 Update:
First and foremost, we hope that you and your loved ones are safe and healthy. We know this outbreak has been stressful to many and recognize that exercising and participating in activities like sports can be a healthy way to cope with stress and connect with our community. Therefore, we are encouraged that the forward-looking projections for August and September are currently trending toward a decline, which is very positive for our Fall Tackle, Flag, and cheer season.
As we are sure you are aware, the community spread of COVID-19 has reportedly been increasing in Texas over the past several weeks, as well as locally in our area of operation in both Fort Bend and Harris Counties. These increases have prompted Governor Abbott to roll back some of the Open Texas Guidelines and opened the door for local health officials to implement mandatory mask orders and restrict outdoor gatherings to 100 people or less.  These updated guidelines also have implications for youth sports operators and youth sports families this summer.  In fact, the guidelines for youth sports have been updated mandating the use of masks for athletes when within 6 feet of others, and have limited the athletic group sizes to no more than 10 persons.  Therefore, the current guidance in place is problematic for youth summer workouts and conditioning due to the increased risk of community spread.
KYF® has been in contact with local public health officials who have advised the league to suspend all summer conditioning sessions due to the increasing community spread of COVID-19 in our community.  Therefore, effective immediately, teams are forbidden from participating in any summer conditioning practices this season.  Practice sessions will not be authorized to begin until after the Head Coaches Meeting, and the start date for practice will be communicated in a future notification. We expect organized practice to begin at some point after August 17, 2020.
Sincerely,
Anthony P. Biello III
President & CEO
Katy Youth Football®