KYF® Equipment
KYF® Equipment Ordering Options:
VICIS
This year KYF® is partnering with VICIS as the Official Football Helmet Provider of KYF®.  After extensive research, we believe VICIS provides the best product to support our program.  According to the Virginia Tech Helmet Lab, the VICIS Zero1 Youth Helmet scored the safest and most versatile overall.  Since VICIS has the option for easy online financing, up to 24 months, and also provide a product that is adjustable for use over multiple seasons as players age and grow, KYF® believes outfitting your player in this new state of the art product is in everyone's interest.  Therefore, we have partnered with VICIS and we encourage you to check out more information directly thru VICIS.
Via the links within, you are able to order the VICIS products at a discounted rate, and also help support making the league better and safer.  Multiple helmet colors available.  Make sure to check with your Head Coach regarding the approved helmet color before ordering.
Make an educated purchase.  Checkout the latest helmet ratings here:
If you have any VICIS questions please feel free to contact Dave Perez@ Dave.Perez@katyyouthfootball.com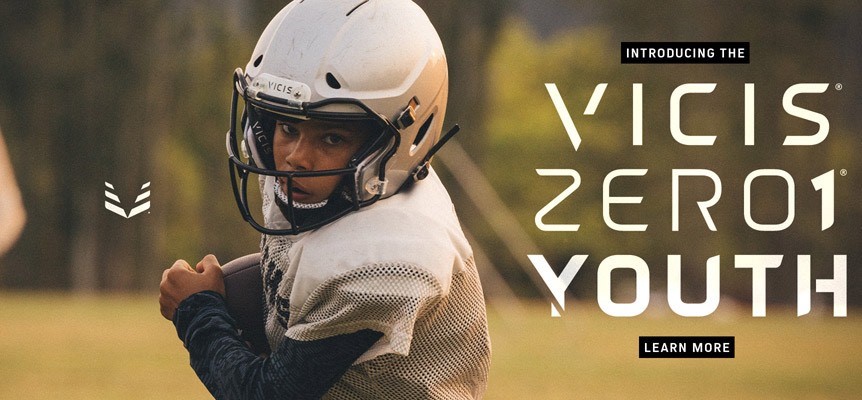 Using the link above the promo-code should automatically apply discount at checkout.  If your'e not seeing the discount – enter promo code manually:
Promo Code: CW-10-KYF 
ALL SPORTS AMERICA
KYF® Has also partnered with All Sports America for convenient online equipment ordering thru several manufacturers.  Please feel free to checkout available equipment offered thru ASA.
If you have any ASA Questions, please feel free to contact Cindy Fox @ Cindy.Fox@katyyouthfootball.com
Thank you all for joining us for another GREAT season of KYF® football and cheer!